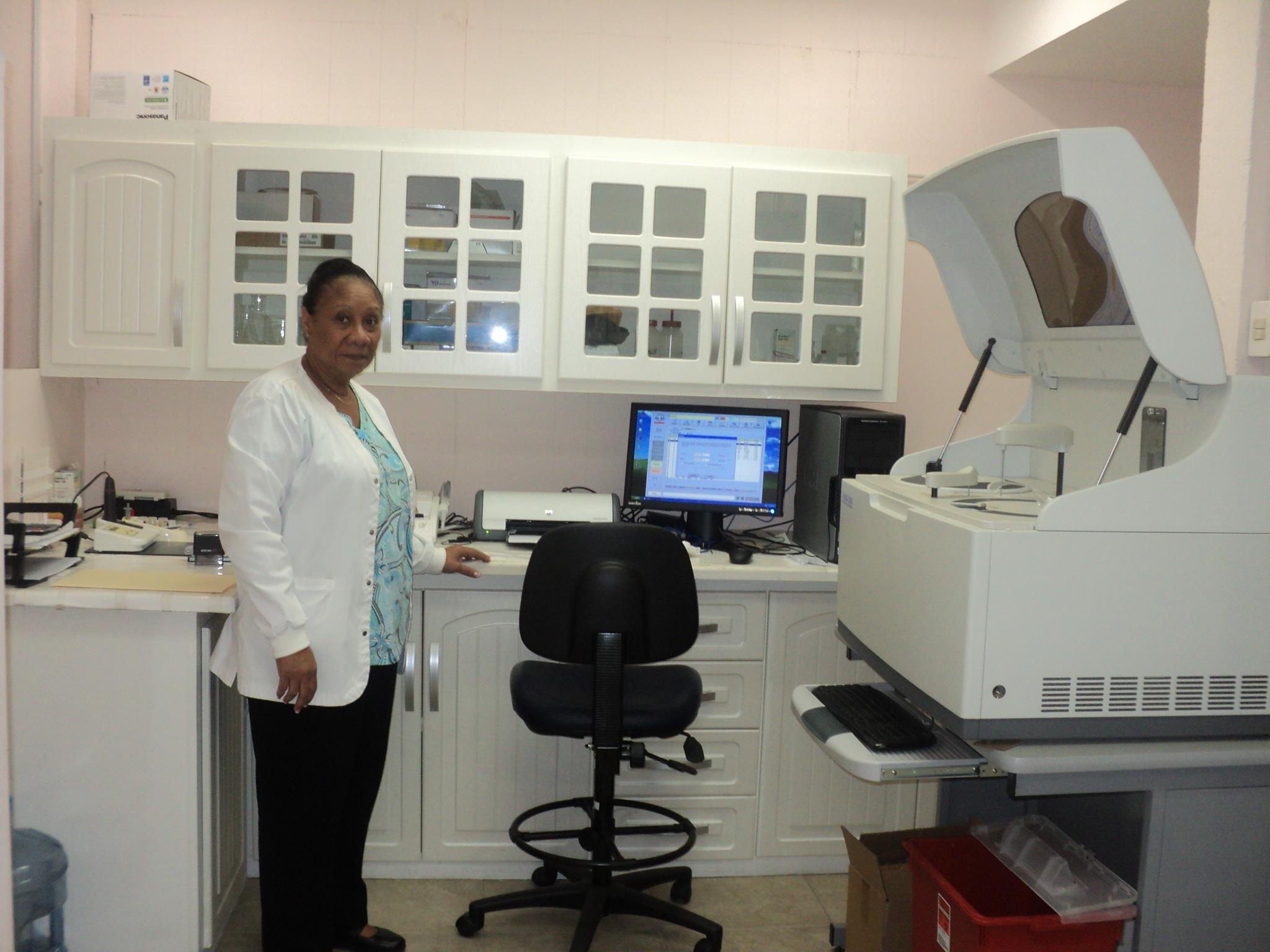 Our History
Cheambio Medical laboratory began its operations in September 2009. Our client base was primarily referrals from Dr. Lennox Pierre (Specialist Physician, Internal Medicine & Neurology). We thereafter began acquiring clients from other physicians from Arima and Environs and as far as North, South and West of the island and also Tobago. Our client base now stands at approximately 5000 persons.
Our Lab
This laboratory is designed to deliver high quality, accurate and timely results, delivering comprehensive diagnostic services in the borough of Arima and customers throughout Trinidad and Tobago.
Founder's Statement
TECHNICAL EXCELLENCE
I take pride in the quality of the products and services that I provide to all my customers. This is due to the vast wealth of experience which I have gained, having been a medical technologist for over thirty years and practiced at all the Major hospitals in this Country. I have worked with my colleagues from CAREC and twenty-three CARICOM countries establishing policies and procedures for the strengthening of Medical Laboratories in the Caribbean. I am also certified by Michener University in Clinical Laboratory Quality and Operational Management. I have also attained The Associate in Applied Science Degree from The College of Science, Technology and Applied Arts of Trinidad & Tobago.
 Added to my technical expertise is a registered well experience Phlebotomist, who has worked at other private institutions e.g.: Medical Associates, Westshore Medical etc. She is licensed with AMT with up to date status.
 A qualified Medical Laboratory Technician also a graduate with a bachelor's degree from The College of Science, Technology and Applied Arts of Trinidad & Tobago.
A Laboratory Assistant who is responsible for all office procedures and other related tasks as deemed necessary.
Jackie George
Schedue an appointment
Schedule an appointment with our professional and courteous staff today.